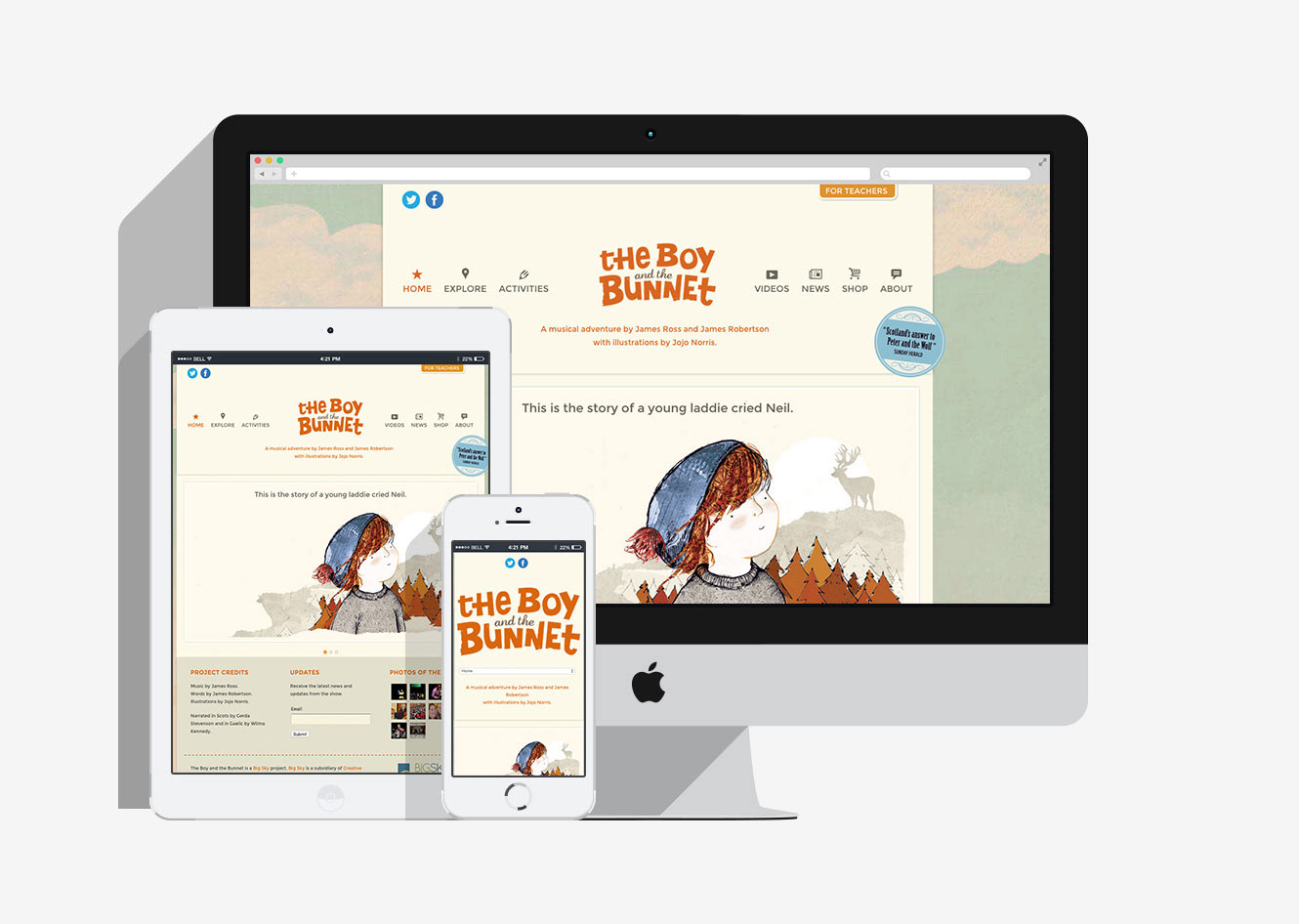 The Boy and the Bunnet is a music and words project by composer James Ross and writer, James Robertson. The story follows the adventures of a young boy as he tries to find his way out of the deep, dark forest!
The project brief was to create CD covers for a free giveaway version of the music along with a Scots version and a Gaelic version of the full CD. 
It was also to create a website that would act as both a marketing tool for performances and products as well as an educational resources for teachers.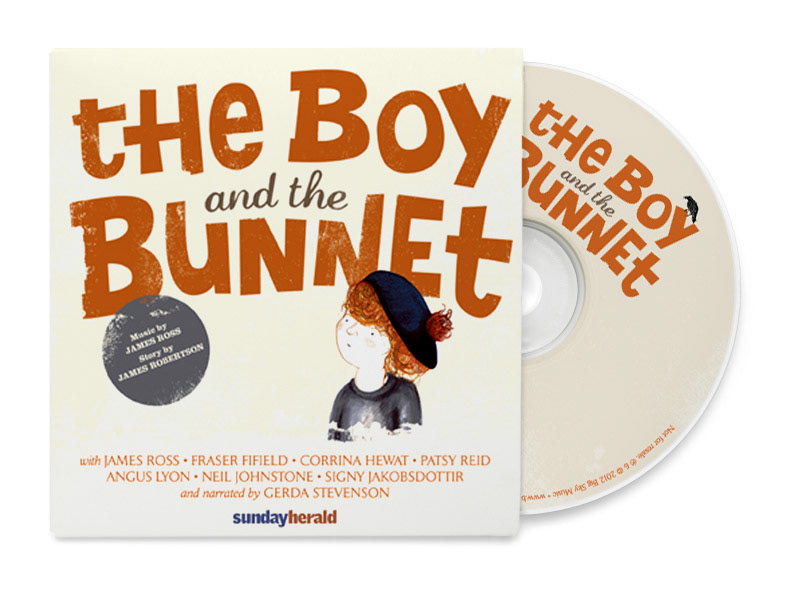 CD for inclusion as a giveaway in the Sunday Herald Newspaper.